Hey everyone!
I wanted to thank all of our community members who were able to participate in the 2016 Labor Day Madness event! The Marble Blast Community Staff had a great time hosting the event and were equally impressed by how stable the game servers have become!
If you were unable to make today's event, fear not! Aayrl will be hosting more community events in the near future! Keep your eyes and ears on the Forums for details!
Having so many of you community members with the time and energy to dedicate to Marble Blast is astonishing, and the turnout this year was surely something to be proud of. While I didn't nab a photo of the website homepage at the time (I got one a few minutes before, shown below...), we did reach a maximum server capacity of 29 / 32 players a few minutes after the start of the event. A huge round of applause for all of you who made this possible!

While the server was a little unhappy with 29 concurrent clients connected (and neither was my router!) it did manage to play the game at a whopping 3 FPS. After some quick setting changes on my end (and some assistance from HiGuy), I was able to bring the players back up to around 20 - 30 FPS (though, I had to spectate most of the games to accomplish this.) Overall, the majority of you had informed me the latency was "manageable", and I believe we even identified the cause of some server stress as well! Going forward, we'll certainly see if we can strive towards stable 32 player environments, as we're looking to hold similar events in the future where we expect massive turnout!
Additionally, during our annual "spawn-camp King of the Marble" round, El_Robert and Rozi battled (not really, they were just sitting on Yellow Gem spawns hoping the random number generator would work in their favor) to shatter the King of the Marble multiplayer record, but in the end, El_Robert prevailed with a whopping 506 points! (Rozi was not far behind with 486). Next year, I think we can aim for 750, what do you say?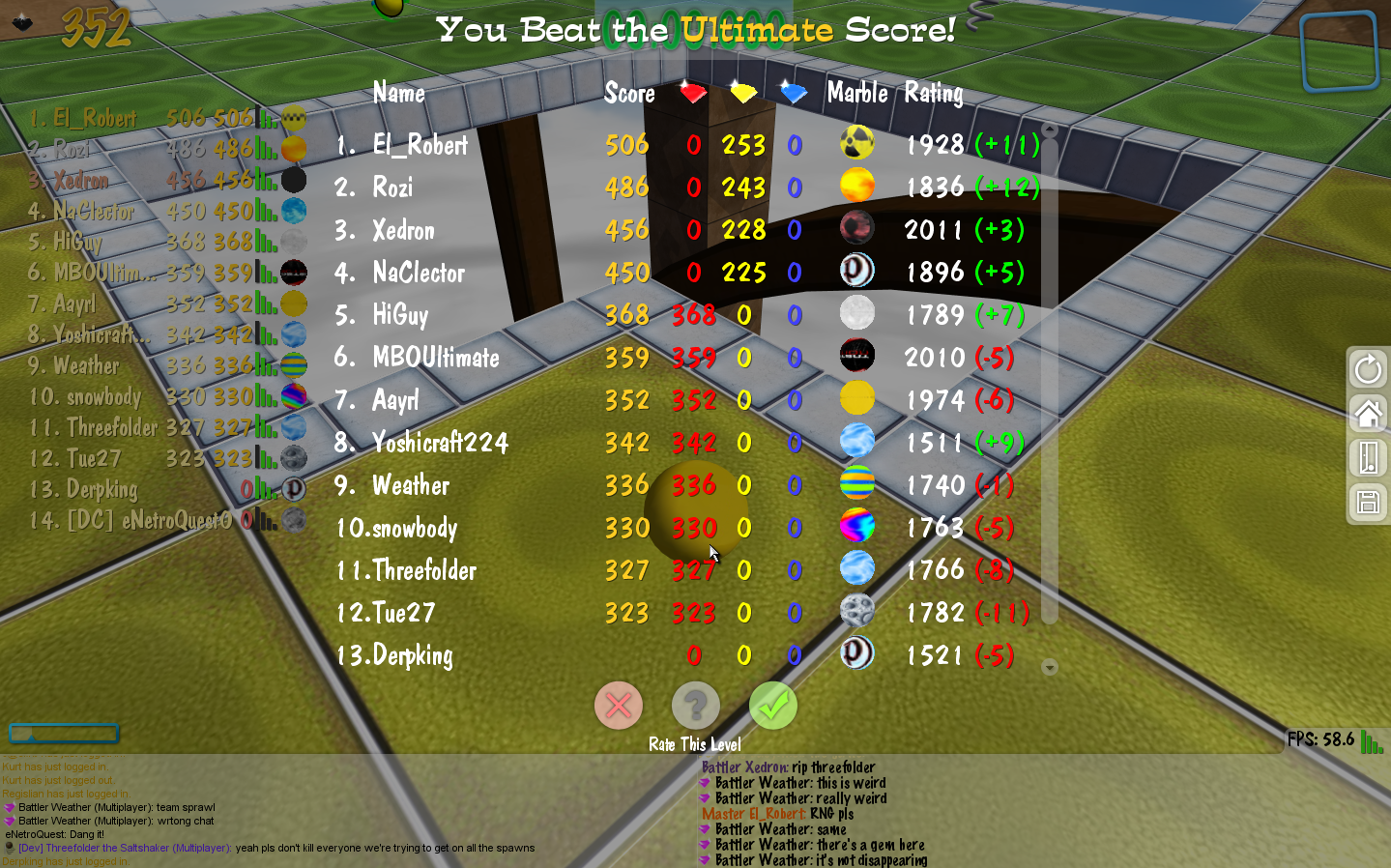 Lastly, I know some of you whom participated livestreamed the event and/or recorded some of the gameplay - Please feel free to share your recording(s) in the comments section below! We'd love to see how things went from your point of view! HiGuy is currently working on a series of videos, which we'll list shortly after they're available. In the meantime, here's some of our favorite action shots captured by yours truly from this afternoon: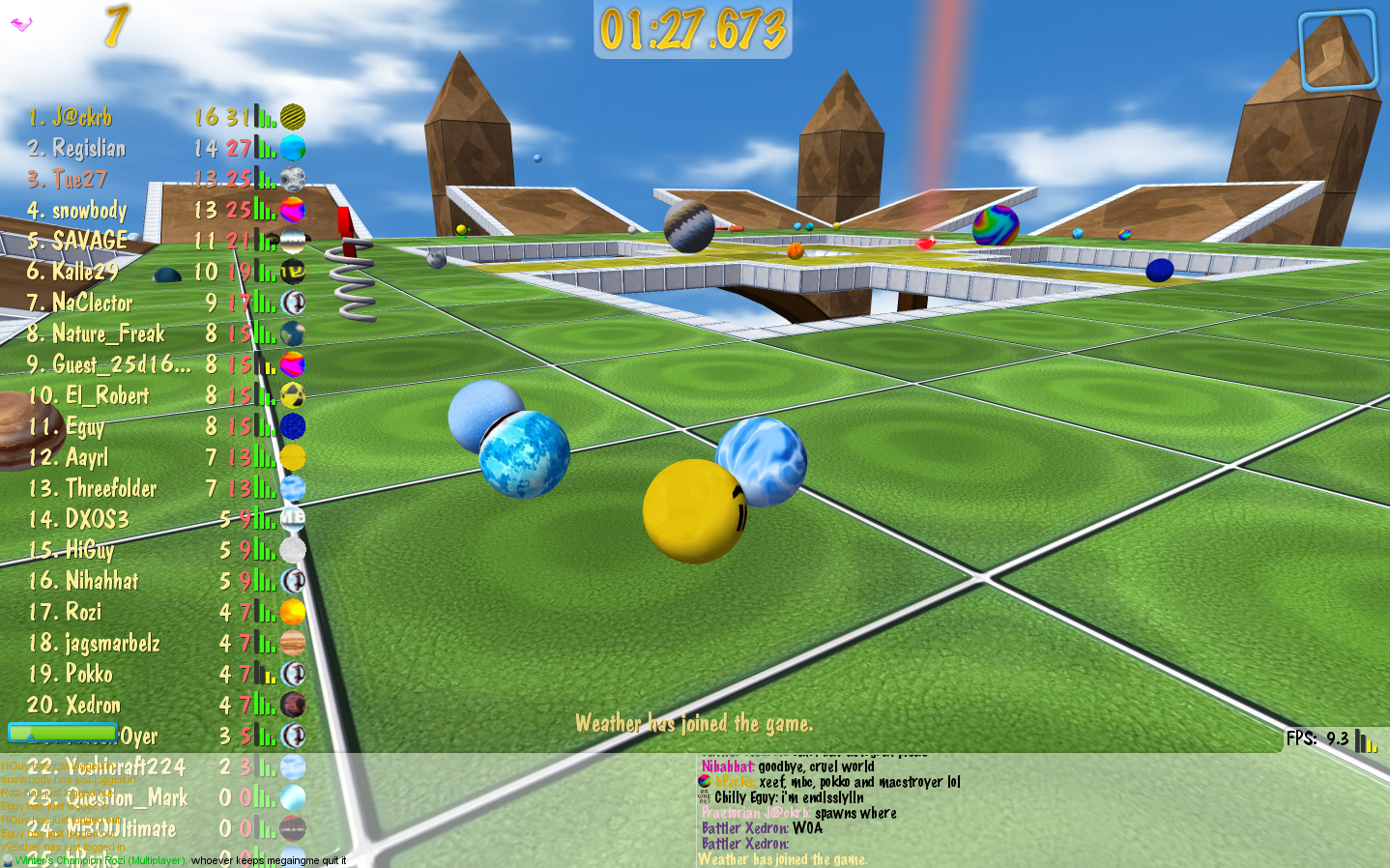 28 players on King of the Marble? How is this even playable?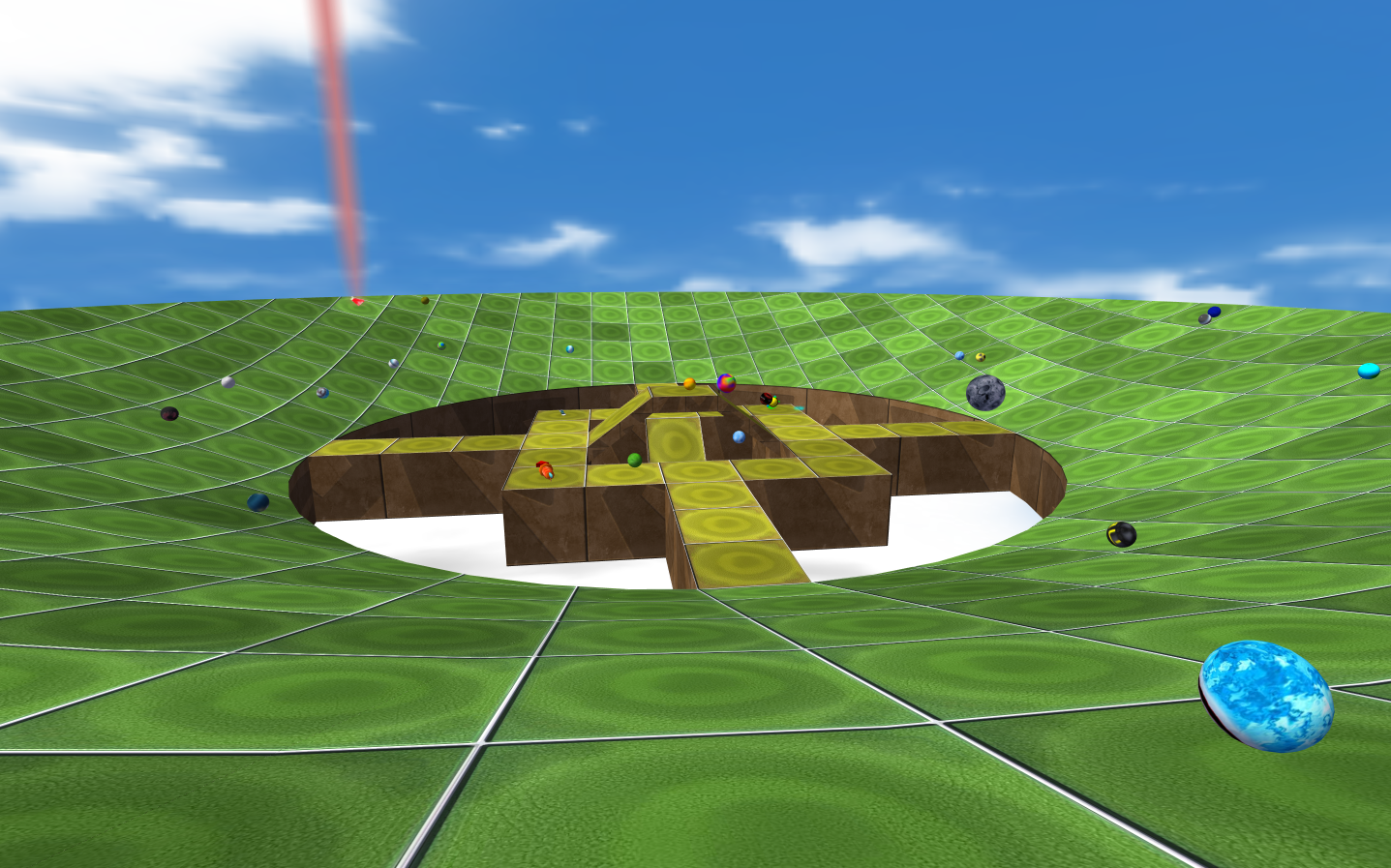 24 Players on King of the Ring was quite fun to spectate - half of the marbles just spun around the outside the entire time, really wish I had some footage from Spectator view for all of you!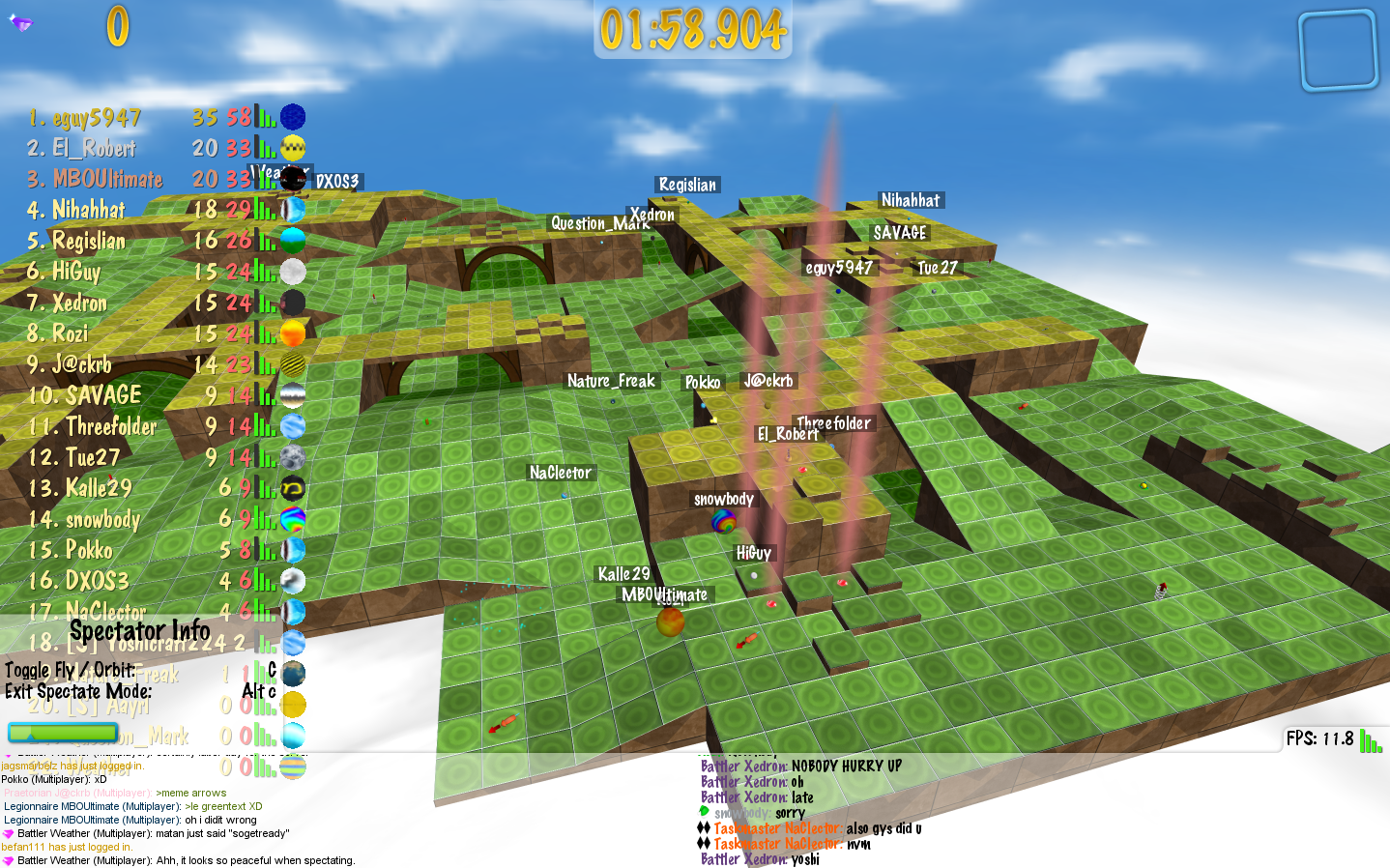 22 Players on Sprawl turned into an absolute brawl!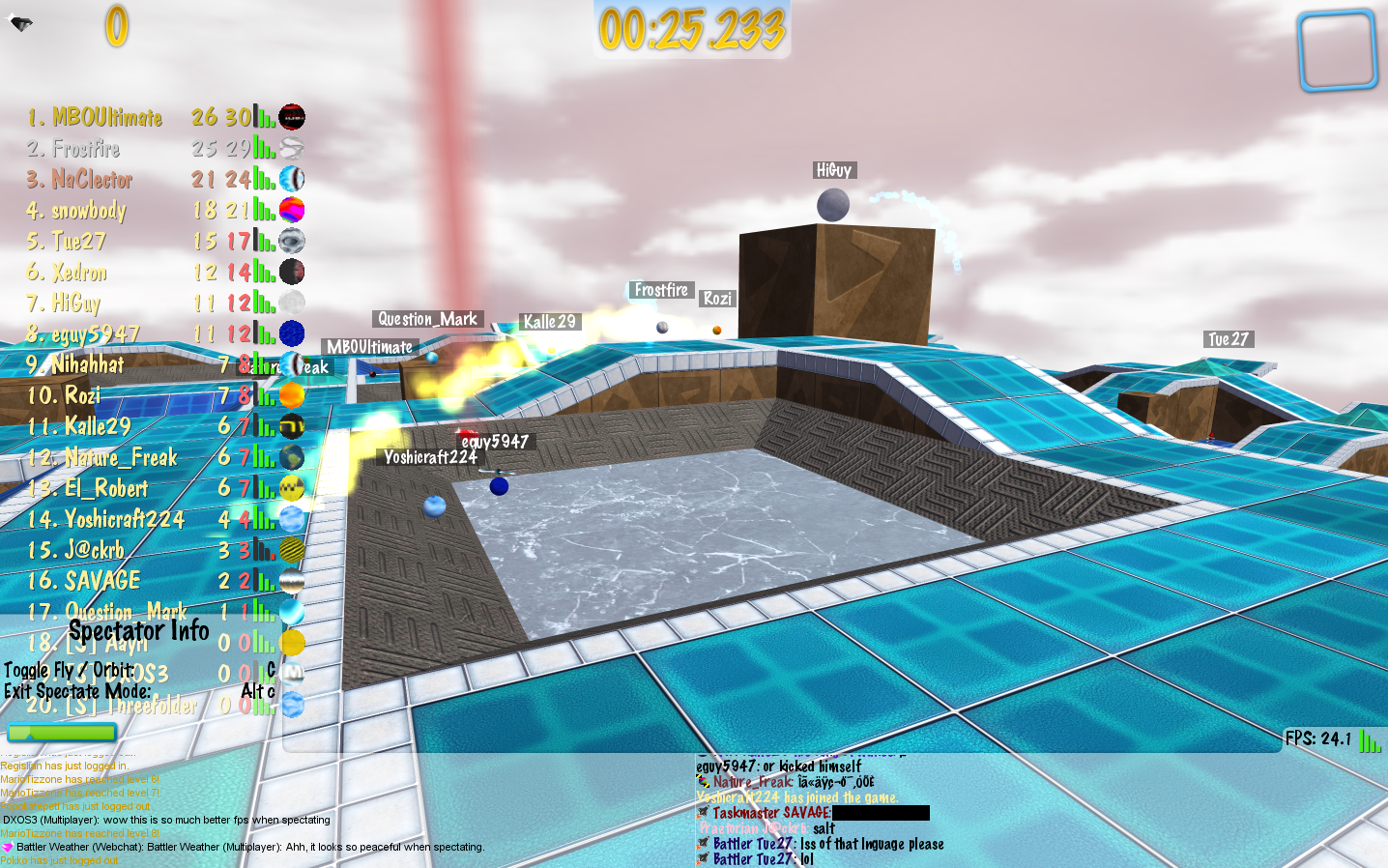 There were tons of campers and some fierce Mega Marbles during All Angles!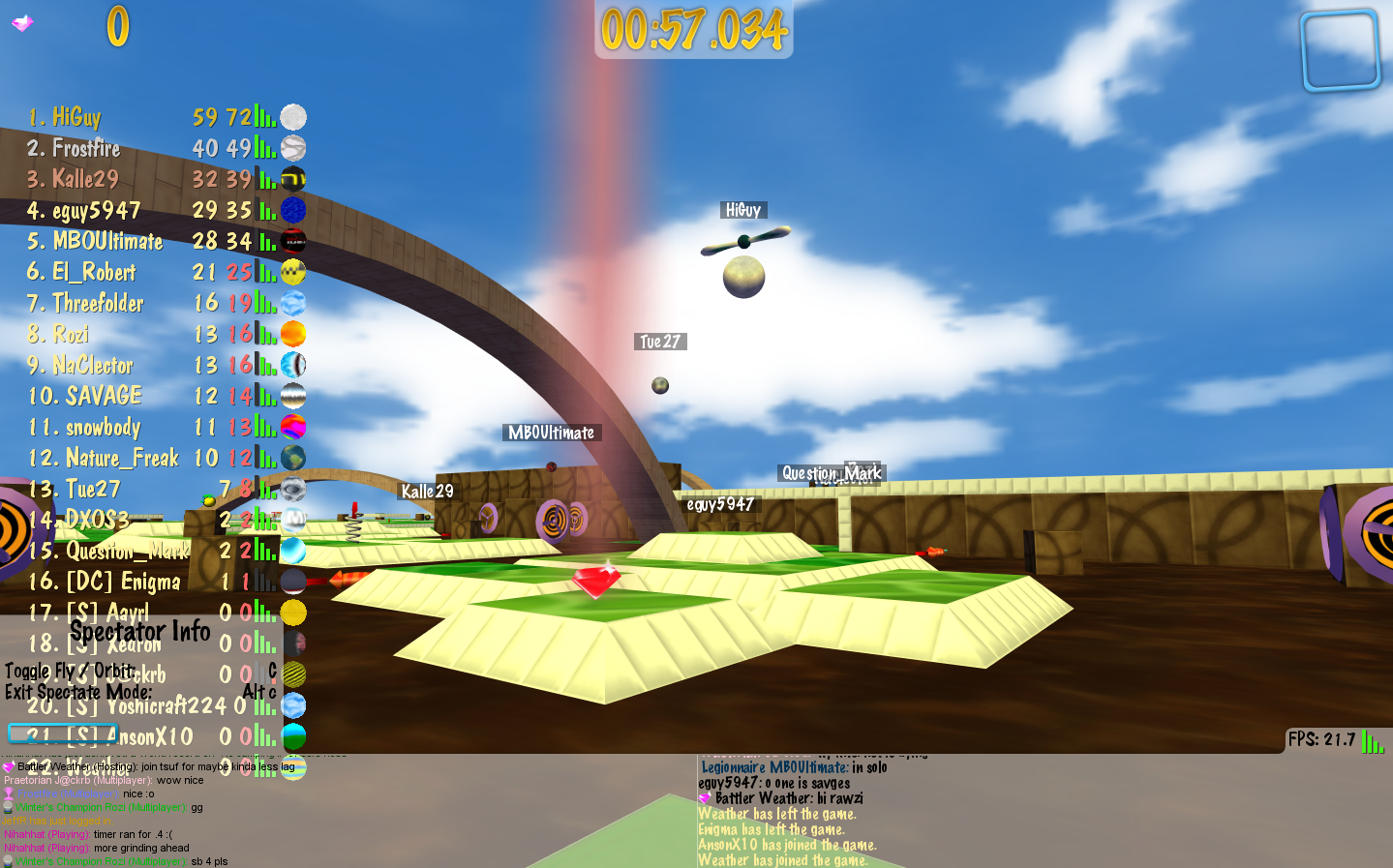 HiGuy steals the Platinum Gem to assert his lead during a round of Marbleland!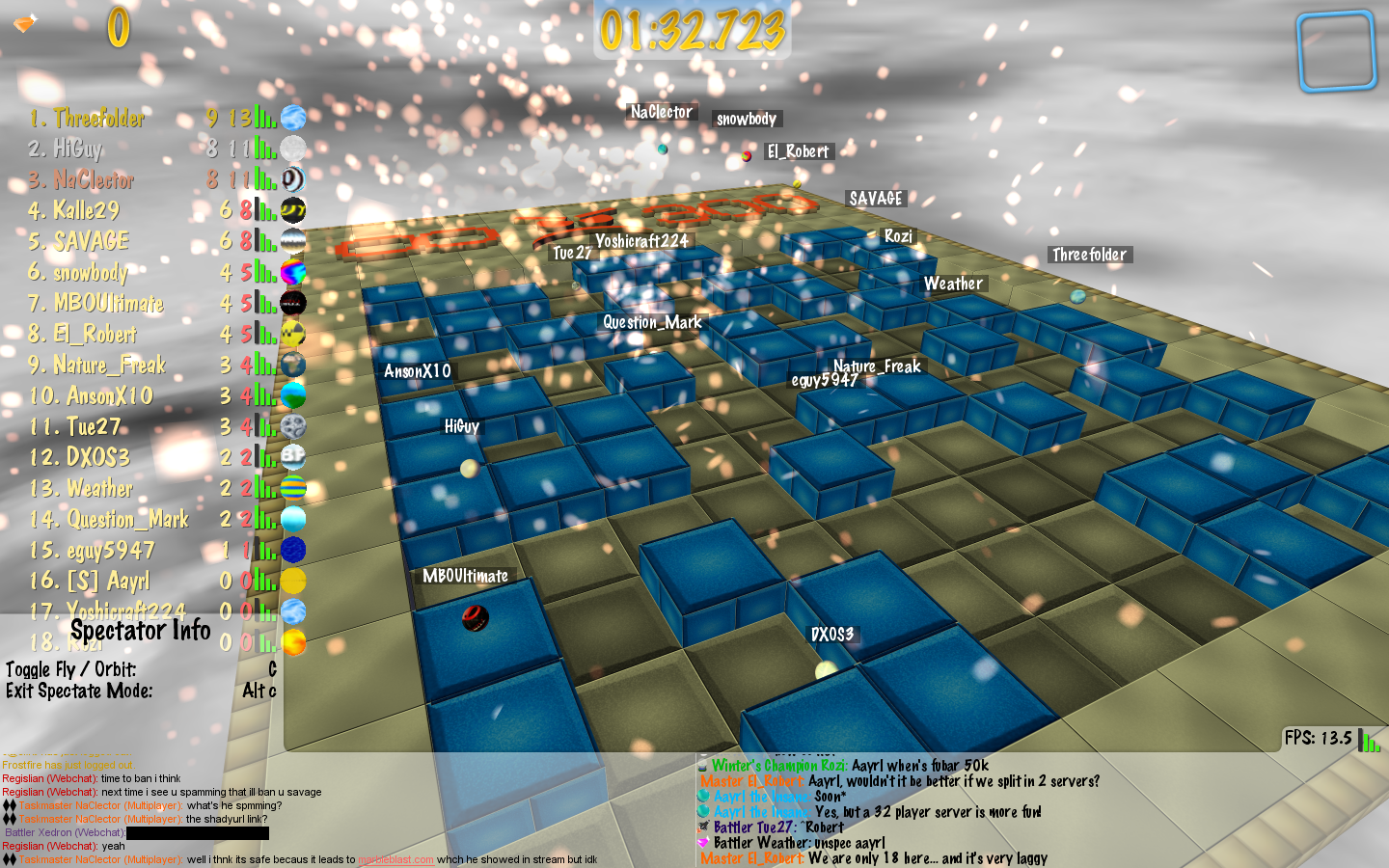 Nukesweeper, anyone? I think most of you spent the round Out of Bounds!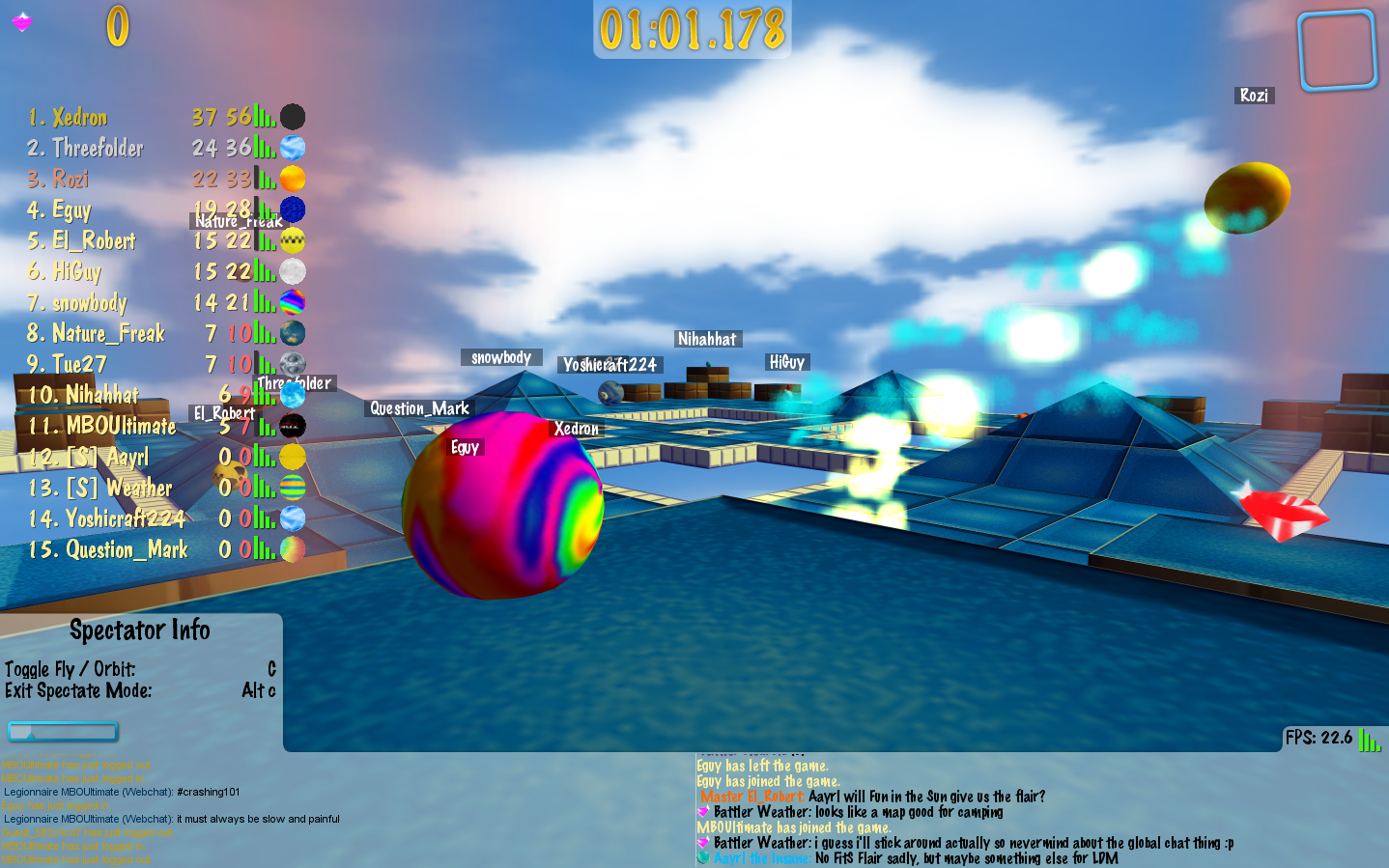 Three Minute Madness felt more like Three Minutes of Skillshots!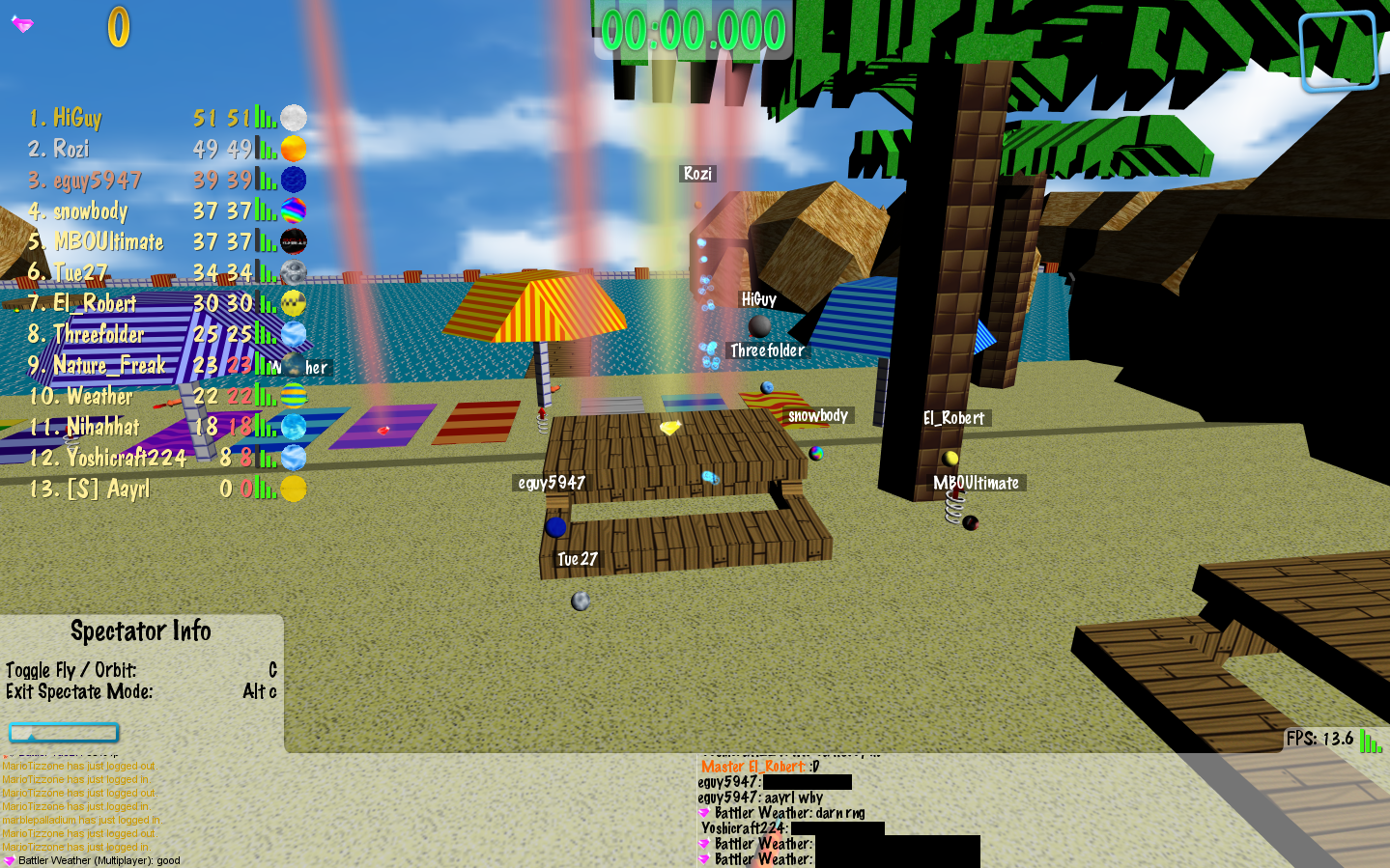 Towards the end of the event, our fellow marbles enjoy a relaxing picnic with some Fun in the Sun.
Thank you again, and we'll certainly see you next year for more Labor Day Madness!
~Aayrl
Marble Blast Community Manager