Hey everyone,
It is my pleasure to finally release Marble Blast Fubar Beta Build 40000 for public testing. Included in this build is your first look at Marble Blast Fubar's Exploration levels. I will be releasing additional Exploration content over the next few months, so be sure to check the release notes carefully for new additions to this exciting game mode!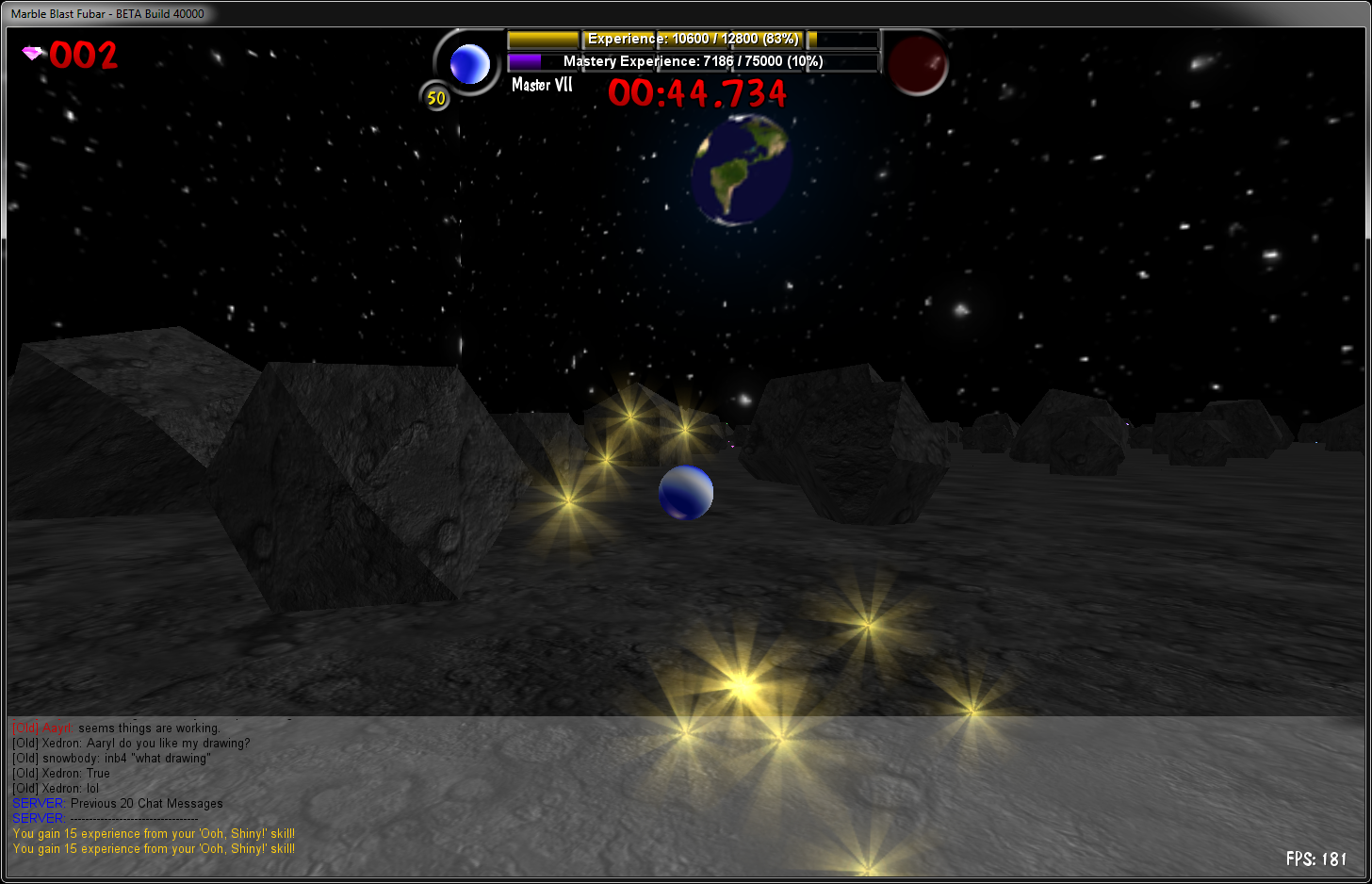 In addition to the new game mode, today marks the first of three Player Level Resets, as mentioned in my initial news post. Any player that was above level 14 has been reduced to Level 14 (with maximum experience) and 0 Credits. This is to ensure proper and fair testing of the new Exploration Game mode, which unlocks at Level 15. Any players level 14 and below prior to the release of Build 40000 were not affected by this.
In addition, the global Leaderboard times have been RESET. This was done primarily to ensure the database revisions made in Build 40000 work as intended and to optimize the performance of world record calculations and global leaderboard score displays. I do not anticipate resetting the Leaderboard times after Build 40000 (unless, of course, a particular level is reconstructed or revised, in which case the scores for THAT LEVEL may be reset.)
Other exciting additions include:
World Record Notifications!
An all new Play UI!
More Screen Resolution Settings!
Code Optimizations!
and much, much more!
As always, I strongly invite testers to please post feedback and bug reports in the Marble Blast Fubar Feedback Forum.
I hope you all enjoy the new Build! Next up is Conquest Level modifications, due shortly after March 1st, so stay tuned for more fixes, improvements, and additions!
Cheers,
~Aayrl
Marble Blast Community Manager
Marble Blast Fubar Lead Developer