Sorry for the super late edit. We had to stop continue making this mod. And here are the reasons.
As far as our team member actually learn some "real kongfu" about how to coding, modeling, and other stuff, and we found the old scripts is too bad to maintain and the models of our missions are really not so good.
We think if we plan to make something good, maybe we should do anything from the beginning, but make a new marble blast mod maybe is not a good choice, so we are planing to shutdown the current mod(Actually we stop making this mod since last year but i forget to edit this method, sorry about that).
Since our members both busy at school (university), maybe we don't have so much time to make something awesome together. Maybe we can still have chance to make a marble game and open source it, just like neverball, or maybe not. Anyway, i hope our team can keeping make something awesome in someday. but currently, MB::HR is dead now.
Thanks for everyone who's ever been support this mod. Apologise again for the bad news and the super late response.
---
Original post:
This is my new mod, named Happy Roll.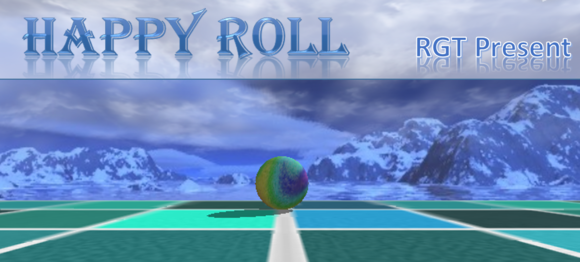 Some of my friend and i were planing to make this mod and we start the progress a year ago.(we are both from China)
Check out our first demo version of Happy Roll
Mediafire Mirror
now we have a lot of levels (see this thread i'MBen's Level (Mediafire links)is some of our levels),our custom GUI and a lot of different things..
now our team(RollGameTeam) member:




forfun(me. also can call me Gary.
jimmy(he called I'MBEN in this forum .he is good at level building and coding(i think))
zumn(now he haven't got an account in this forum )he is good at graphics making and level making
MBGaddict he can make good textures
ReloaeDragon he can do a lot ~ his BGM is great~
others are:Chirsoft241097 Little_Quiz2 YanTeng3 AkuCzech LZX626897 Linhanshang123 Domino Jngsas LittleBall jxpxxzj.(they don't have a account in this forum too).
[/size]
at last .i want
special thanks jeff.he give us a lot of help on code problem.
here is a picture preview.please forgive the grammer mistake on this picture~(p.s.:we haven't finish the costum textures now so we used the textures form MBG,MBU and MBA.we will change it later)
---
About the First Demo of MarbleBlast::HappyRoll
* maybe it seems not very well, we removed a lot of stuff which are not original. like lap mode and etc.
* we also removed some big features for HappyRoll which we haven't finished yet, like Skin Center and Blast powerups and etc.
* the current demo maybe more likely a level pack

* You can enjoy Minesweeper on it XD